FINLANDAIS : Tervetuloa nettikauppaamme jossa löydät oliiviöljy extra virgin, meidän öljyt ja etikat, tavallinen tai maustettu. From saippualla oliiviöljyä saippua Aleppo. Esineet ja astiat on valmistettu oliivi puusta, samoja tuotteita voimme tarjota markkinoilla Roussillon, joiden markkina-Ceret Pyreneiden Orientales Etelä-Ranskassa. Myös: tapenade, pähkinä öljy, orgaaninen mausteita, teetä, teetä, hunajat ja hilloja. Voit valita esityksen näiden tuotteiden Ranska, Englanti ja Espanja.

HONGROIS : Welcome to our online store, ahol megtalálható a mi extra szuz olívaolaj, a mi olaj és ecet, sima vagy ízesített. Szappant-tól az olívaolaj-szappant Aleppo. Tárgyak és eszközök készült olíva fa, ugyanazokat a termékeket kínálunk piacain Roussillon, amelynek piaci CERET a Pireneusokban Orientales-ban Dél-Franciaországban. Még: tapenade, dió olaj, bio fuszerek, teák, teák, lekvárok és méz. Választhatjuk ki a bemutató ezen termékek franciául, angolul és spanyolul.


CATALAN : Benvinguts a la nostra botiga en línia on es troba el nostre oli d'oliva verge extra, els nostres olis i vinagres, llisos o amb gust. De sabó per a sabó d'oli d'oliva d'Alep. Objectes i estris de fusta d'olivera, els mateixos productes que oferim en els mercats de Rosselló, el mercat Ceret als Pirineus Orientals, al sud de França. També: tapenade, oli de nou, espècies orgàniques, tes, infusions, mel i melmelades. Vostè pot triar la presentació d'aquests productes en Francès, anglès o castellà.


NORVEGIEN : Velkommen til vår nettbutikk hvor du finner våre olivenolje extra virgin, vår oljer og eddik, vanlig eller smak. Fra såpe til olivenolje såpe fra Aleppo. Gjenstander og redskaper laget av oliventre, de samme produktene vi tilbyr på markedene i Roussillon, hvis markedet Ceret i Pyreneene Orientales i det srlige Frankrike. Også: tapenade, valntt olje, kologisk krydder, te, te, honning og syltety. Du kan velge presentasjonen av disse produktene på fransk, engelsk eller spansk.

POLONAIS : Zapraszamy do naszego sklepu internetowego, gdzie znajda Panstwo nasz oliwy z oliwek extra virgin, nasze oleje i octy, gladkie lub tematycznie. Od mydla do oliwy z oliwek z mydlo Aleppo. Obiekty i naczynia wykonane z drewna oliwnego, same produkty oferujemy na rynkach Roussillon, w których rynek Ceret Pyrénées Orientales w poludniowej Francji. Takze : tapenade, orzech, olej, przyprawy ekologiczne, herbaty, herbaty, miodów i dzemów. Mozesz wybrac prezentacji tych produktów w jezyku francuskim, angielskim lub hiszpanskim.


PORTUGAIS : Bem-vindo à nossa loja on-line onde você vai encontrar o nosso azeite virgem extra, nossos óleos e vinagres, simples ou aromatizado. De sabão para sabão de azeite de Aleppo. Objetos e utensílios feitos de madeira de oliveira, os mesmos produtos que oferecemos nos mercados de Roussillon, cujo mercado Ceret nos Pirinéus Orientais, no sul da França. Também: tapenade, óleo de nozes, temperos orgânicos, chás, chás, mel e compotas. Você pode escolher a apresentação desses produtos em Francês, Inglês ou Espanhol.


ROUMAIN : Bine ati venit la magazinul nostru online, unde veti gasi noastre de ulei de masline extra virgin, uleiuri noastre si oteturi, simplu sau aroma. De la sapun pentru a sapun de ulei de masline de la Alep. Obiecte si ustensile confectionate din lemn de masline, aceleasi produse pe care le oferim pe pietele din Roussillon, Ceret a carui piata în Orientales Pirinei, în sudul Frantei. De asemenea: tapenade, ulei de nuci, condimente organice, ceaiuri, ceaiuri, miere si dulceturi. Puteti alege de prezentare a acestor produse în franceza, engleza sau spaniola


CHINOIS : huan yíng lái dào wo men de wang shàng shang diàn, ni huì fa xiàn wo men de gan lan yóu gan lan yóu, wo men de yóu hé cù, píng yuán huò feng wèi. cóng féi zào cóng à lei po gan lan yóu féi zào. duì xiàng hé yòng jù yóu gan lan mù, xiang tóng de chan pin, wo men zài bi lì niú si shan mài de duo kè, qí shì chang sai léi shì chang tí gong fà guó nán bù. lìng wài : tapenade, jian guo yóu, you ji chan pin : xiang liào, chá yè, cao yào chá, feng mì, guo jiàng. nín ke yi, xuan zé zài fa wén, ying wén huò xi ban yá wén zhè xie chan pin de jiè shào.

JAPONAIS : yokoso tosha no onrain sutoa ni koko de , wareware no abura , su , puren'ya fumi no tosha no ekisutorabajin'oribuoiruwo mitsukeru . areppokara oribu oiru , sekken no maruseiyu sekken . obujekuto ya chori kigu , oribu no ki wa , onaji seihin wo wareware wa pireneoriantarude rushiyonchiiki ken , dare shijo sereno shijo de wa furansu no minami ni teikyo shi te iru . mata , : tapenades, nattsu oiru , oganikkuseihin : supaisu, kocha , habu ti, hachimitsu , jamu . mata , furansugo ya supein go Françaiskorera no seihin no purezenteshon wo sentaku suru koto ga deki masu .


UKRAINE : Laskavo prosymo na nash internet-mahazyn, de vy znaydete nash olyvkovoï oliï, masla i nashi otset, zvychaynu abo tematyky. Marsel' mylo olyvkova oliya, mylo z Aleppo. Predmety ta nachynnya z olyvkovoho dereva, ti zh produkty, my proponuyemo na rynku Russil'on, chyy rynok Sirka v Skhidnykh Pireneyakh na pivdni Frantsiï. Takozh : Tapenady, horikhovi oliï, orhanichni produkty : spetsiï, chay, travy chayu, medu ta varennya. Vy mozhete vybraty predstavlennya tsykh tovariv frantsuz'koyu abo ispans'koyu Français.


COREE : uliui onlain sangjeom-e osin geos-eul hwan-yeong gos-eulo, uliui oilgwa vinegars, ilban ttoneun majchumhyeong uliui egseuteula beojin ollibeu oil-eul chaj-eul geos-ibnida. allepo-eseo ollibeu oil, binu maleuseyu binu. gaeche mich yongpum ollibeu namuui, dong-ilhan jepum-eul ulineun pilene sanmaeg Orientales-e lusiyong, nuguui sijang sele-ui sijang-e daehan peulangseuui namjjog-eul jegonghaessda. ttohan : tapenades, neoteu oil, yugimul jepum : hyanglyo, cha, heobeu chadeul, jijeobunhan mich jaem. dangsin, peulangseueo, seupein-eo Français ileohan jepum-ui peule jen teisyeon-eul seontaeghal su-issseubnida.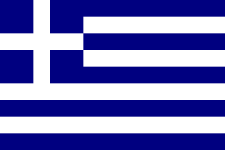 GRECE : Kalós írthate sto _ilektronikó katástima mas, ópou tha vreíte to exairetikó parthéno elaiólado, élaia kai ta xdia mas, apló í aromatikó. Sapoúni Massalías gia to elaiólado, sapoúni apó Aléppo. Antikeímena kai skévi apó xylo eliás, ta ídia proïónta pou prosféroume stis agorés tou Roussillon, Poianoú agorás Ceret sta Pyrinaía Orientales sto nóto tis Gallías. Epísis : tapenades, karpón me kélyfos élaia, proïónta organikés : bachariká, tsái, afepsímata votánon, mélia kai marmeládes. Boreíte na epiléxete tin parousíasi ton en lógo proïónton sta galliká, ispaniká í Français.


TURQUIE : Welcome to our online saklamak için burada, bizim yaglar ve Sirkeler, sade bizim sizma zeytinyagi bulabilirsiniz. Halep'e gelen zeytinyagi, sabun için Marsilya sabun. Nesneleri ve mutfak esyalari zeytin ahsap, ayni ürünler biz Pyrenees Orientales içinde Roussillon, kimin piyasa Ceret ve pazarlarda Fransa'nin güneyindeki teklif yapti. Ayrica : tapenades, findik yagi, organik ürünler : baharat, çay, bitki çaylari, honeys ve reçel. Sen, Fransizca veya Ispanyolca Français bu ürünlerin tanitimi seçebilirsiniz.