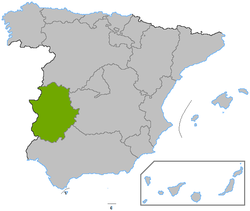 Extremadura region of Spain is located above Andalusia, including 2 provinces, Badajoz in the south, Caceres in the north. It borders Portugal to the west for about 200 kms.
Flag of the region of estremadure
Geographical situation of the region of estremadure in Spain
Since my first trip to this region in 1971, specifically in the Comarca of ''La Vera''located in the Sierra de Gredos, in the northern province Caceres, this place has become very familiar to me. Since then, my wife (a native of this region) and I go there several times a year.
Fields of olive tree near the castle of Valverde de la Vera (Caceres), belonging to the Monroy family in 14th century.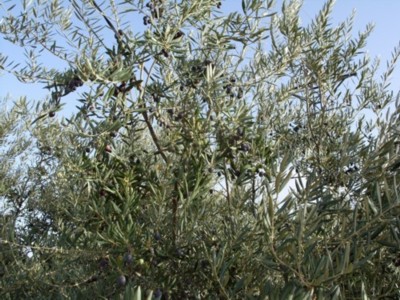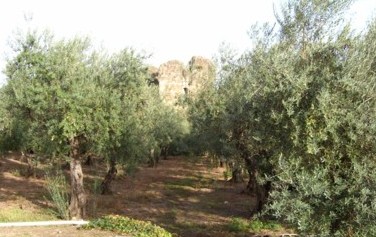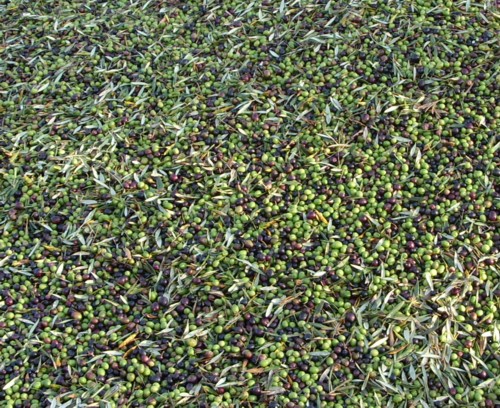 Then in 2001, as a supplement to an activity of home delivery of cleaning products at home, the realization of a project, namely the marketing of olive oil of various producers of this region, who became friends over the years. Among these producers, Féliciano Jaramillo Fernandez, assuring the production of the village of valverde de la vera and cousin of Maria-Guadalupe, my wife.